Global and Offices To Go Announce Price Increase
Expect price increase between 8 and 20%
Due to the unprecedented time for raw material price increases and shortages, Global has announced a price increase in all their products that will take effect on the November the 25th, 2021.
Steel Price Increase Sept 2020 – Aug 2021

Freight Price Increase Jan 2020 – Sep 2021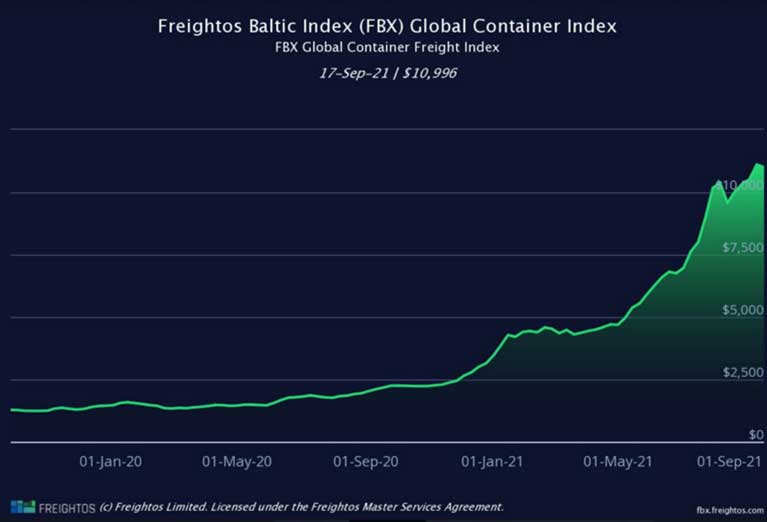 Effective November 25*, 2021
Global Furniture Group will be implementing price increases effective for orders entered November 25, 2021 as follows:
Global
Seating (domestic seating including Healthcare): 8%
Metal storage (Global and Global Contract): 20%
Laminate products: 8% (exception: Global Contract laminate products: 10%)
Panels (Global Contract only): 10%
Healthcare Aldon and Sonoma series: 8%
Descor Collection wood casegoods and accessories: 10%
Offices to Go
Seating:

Direct import seating (generally denoted with an "OTG" prefix): 20%
Domestic seating: 8% (exception: Ibex and Avro series: 12%)

Metal storage: 20%
Laminate products: 8%
Panels: 10%
IMPORTANT NOTES
Depending on the evolution of raw materials and freight costs these increases may be temporary.
Orders for Global and OTG Goods, received after November 25th 2021, will be subject to price increase.
Due to the price increases in raw materials and freight costs, we expect other brands to announce price increases as well.
Please put your orders with time to avoid unnecessary over costs

We appreciate your understanding.

Barry Einhorn
Barry's Office Furniture